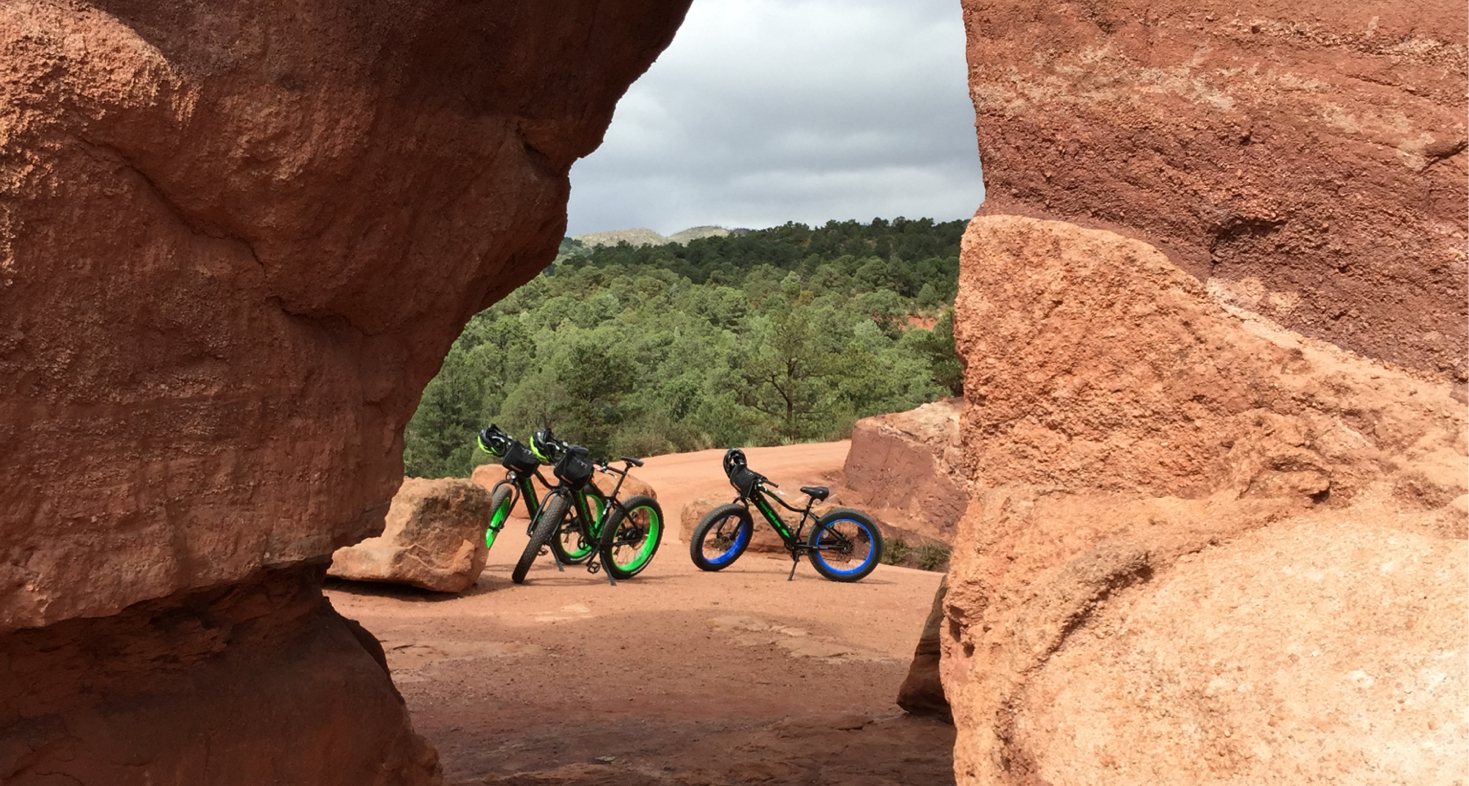 Adventure Premium Garden Tour
For those with a stronger taste for adventure, this is our most extensive and interactive tour through Garden of the Gods. It optionally includes the use of our premium upgraded fat tire bikes (yes they're electric!), and we will travel at a little faster (but still recreational) pace. As a bonus, it includes a couple short off-road sections, and fun paved trails! You will enjoy all that our full Sightseeing Tour has to offer, plus two additional sections that provide more intimate access to sections and views of the park that most visitors never see or experience!

NOTE: This tour is designed for more intermediate recreational riders.
Book / More Info - Adventure Tour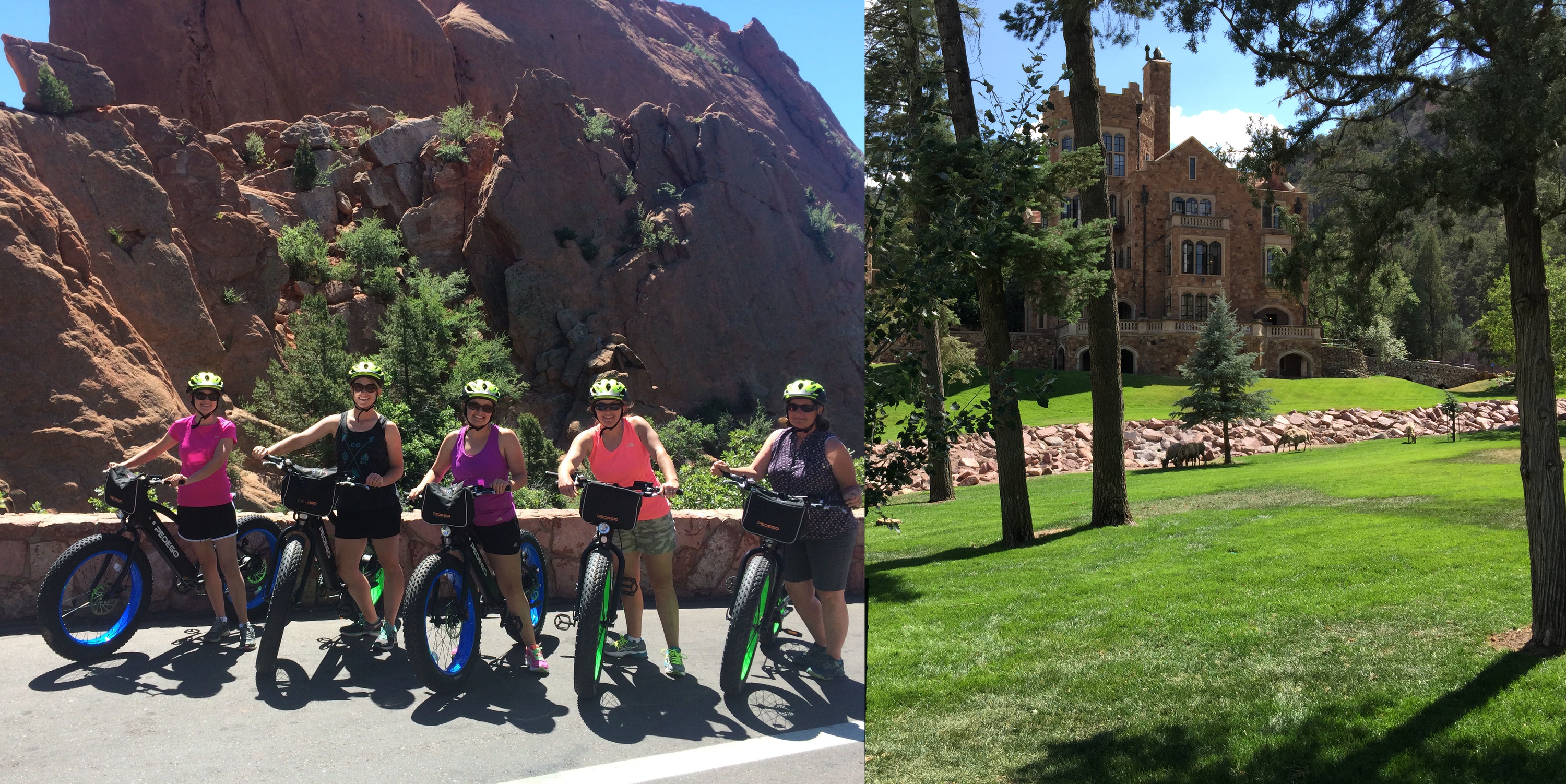 Garden and Glen Combo Bonus Tour
Don't miss out on our most popular tour - it is our most scenic and includes a visit to one of the best kept secrets of the area! This tour gives you wonderful awe-inspiring views of both Garden of the Gods, and neighboring Glen Eyrie Castle and Private Estate. Glen Eyrie castle was built by the founder of Colorado Springs, and the secluded and serene valley setting is always a stunning surprise to our guests. Lots of opportunities for pictures of towering rock formations, panoramic views, historic castles and lots more! You'll maybe even get to see some big horn sheep or other fun wildlife as we venture into the majestic Glen Eyrie estate. E-Bikes make the ride both easy and fun!
Book / More Info - Garden and Glen Tour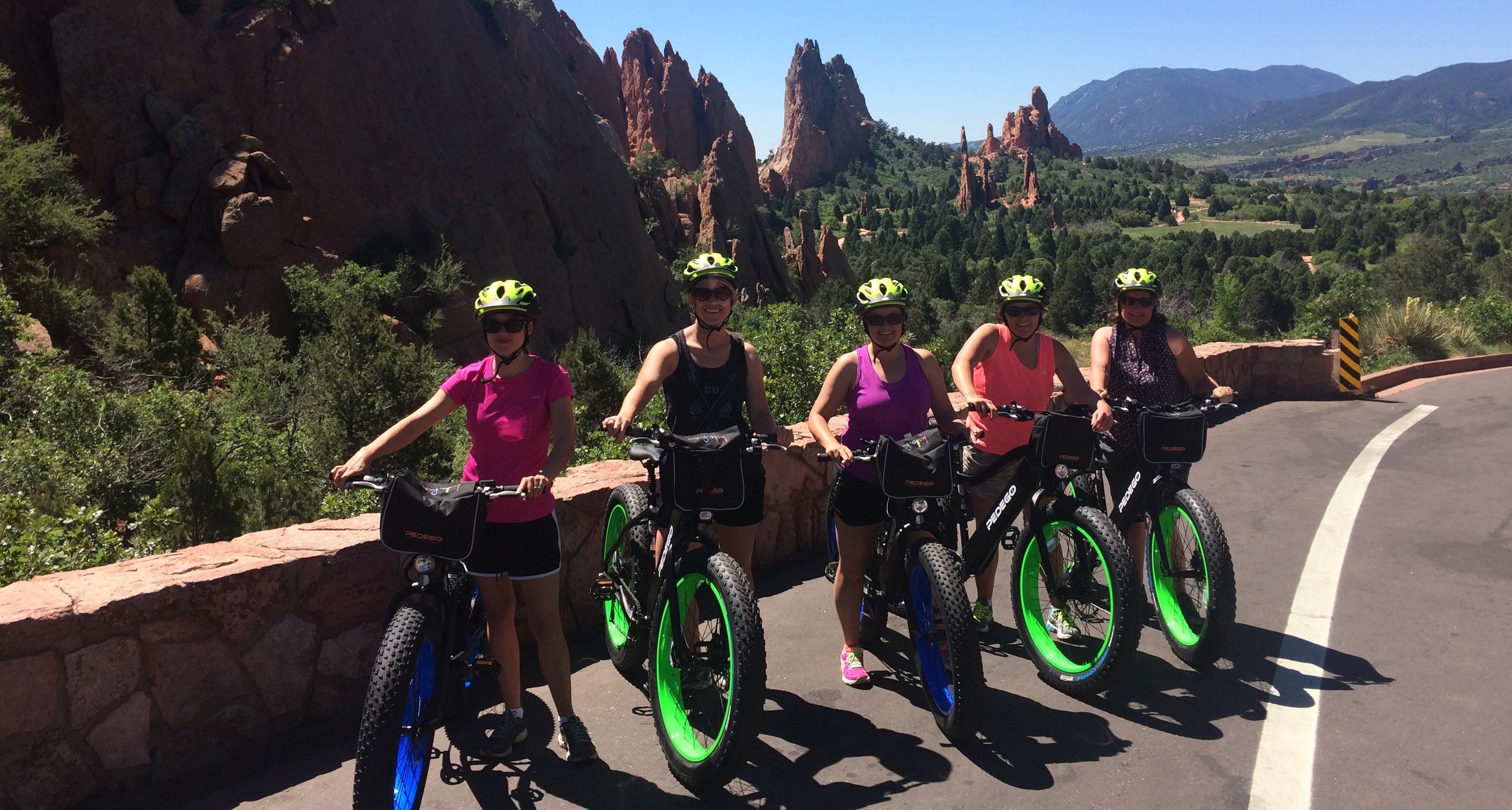 Sightseeing Garden Tour
Our shortest e-Bike tour, this ride takes you through Garden of the Gods and allows you to see many of the key features and vistas. Our Sightseeing Tour takes a leisurely to modest pace through all the paved roads of the Park, and gives you a wonderful chance to experience the Garden in a whole new way! Plenty of stops for pictures, and you'll hear some folklore and history about this one-of-a-kind marvel! E-Bikes make the ride both easy and fun!
Book / More Info - Sightseeing Tour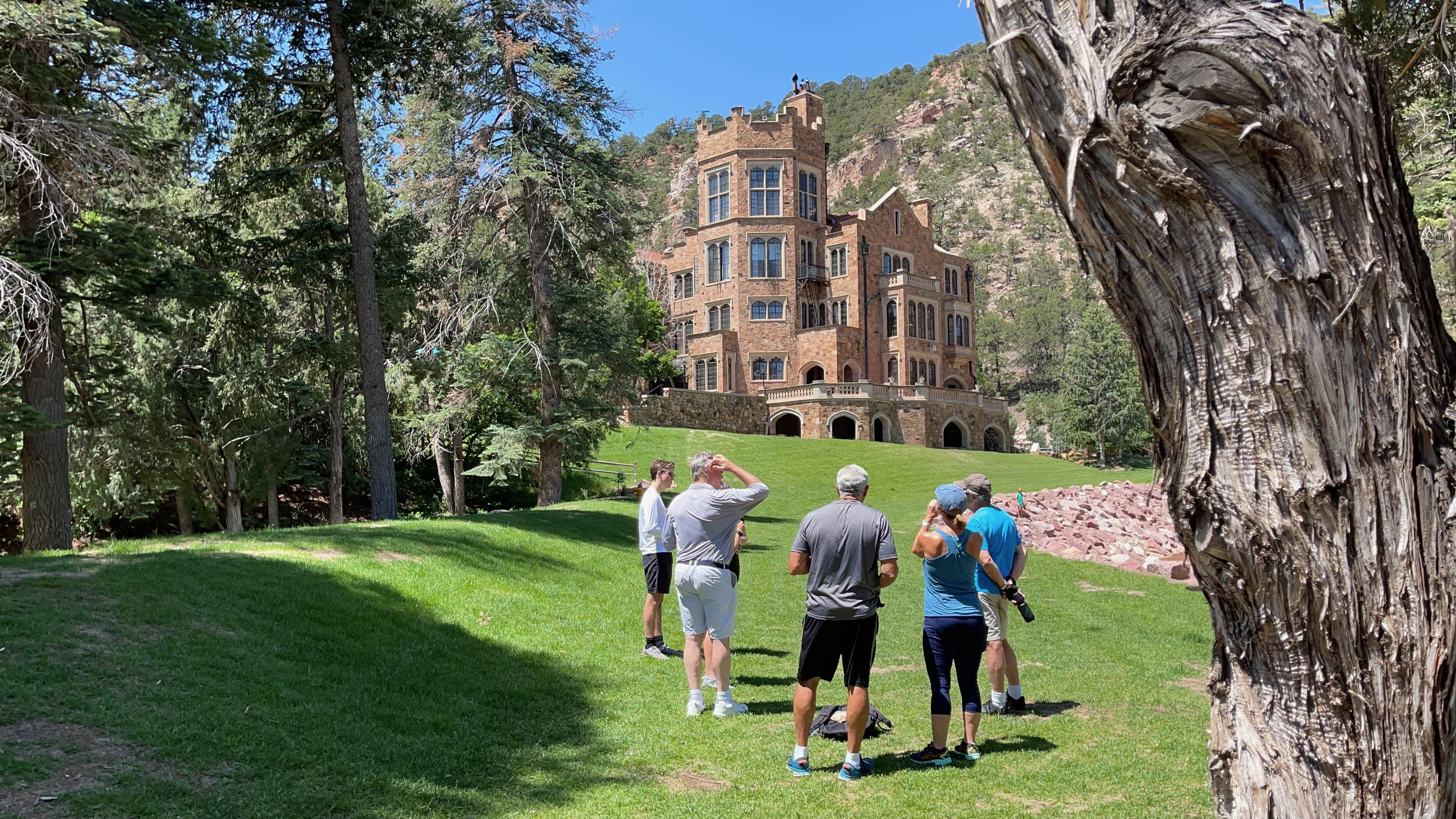 Morning Photography Tour
Our Morning Photography Tour of Garden of the Gods and Glen Eyrie is both georgeous and fun - it will inspire your creative side as we effortlessly cruise between picture-perfect stops on our whisper-quiet e-bikes!

Whatever your photography skills - if you are an avid enthusiast, or just like grabbing a few great memorable moments, you'll really enjoy this small, leisurely-paced personalized tour. We'll meander thru historic Glen Eyrie and Garden of the Gods where you'll not only enjoy the scenery, but you'll also appreciate our easy-to-learn e-bikes which make riding a breeze! We stop at all the best locations where you'll have photo opportunities for landscapes, geographic features, the historic architecture of a private turn of the century estate with Tudor castle, plenty of nature scenes, and much more! And we do this tour in the morning for best lighting and to maximize opportunities for wildlife snaps! We've spotted bighorn sheep, wild turkey, eagles, hawk, deer and even a couple black bears! Don't miss out on this one-of-a kind experience - our space is very limited, so reservations are highly recommended!
Book / More Info - Morning Photo Tour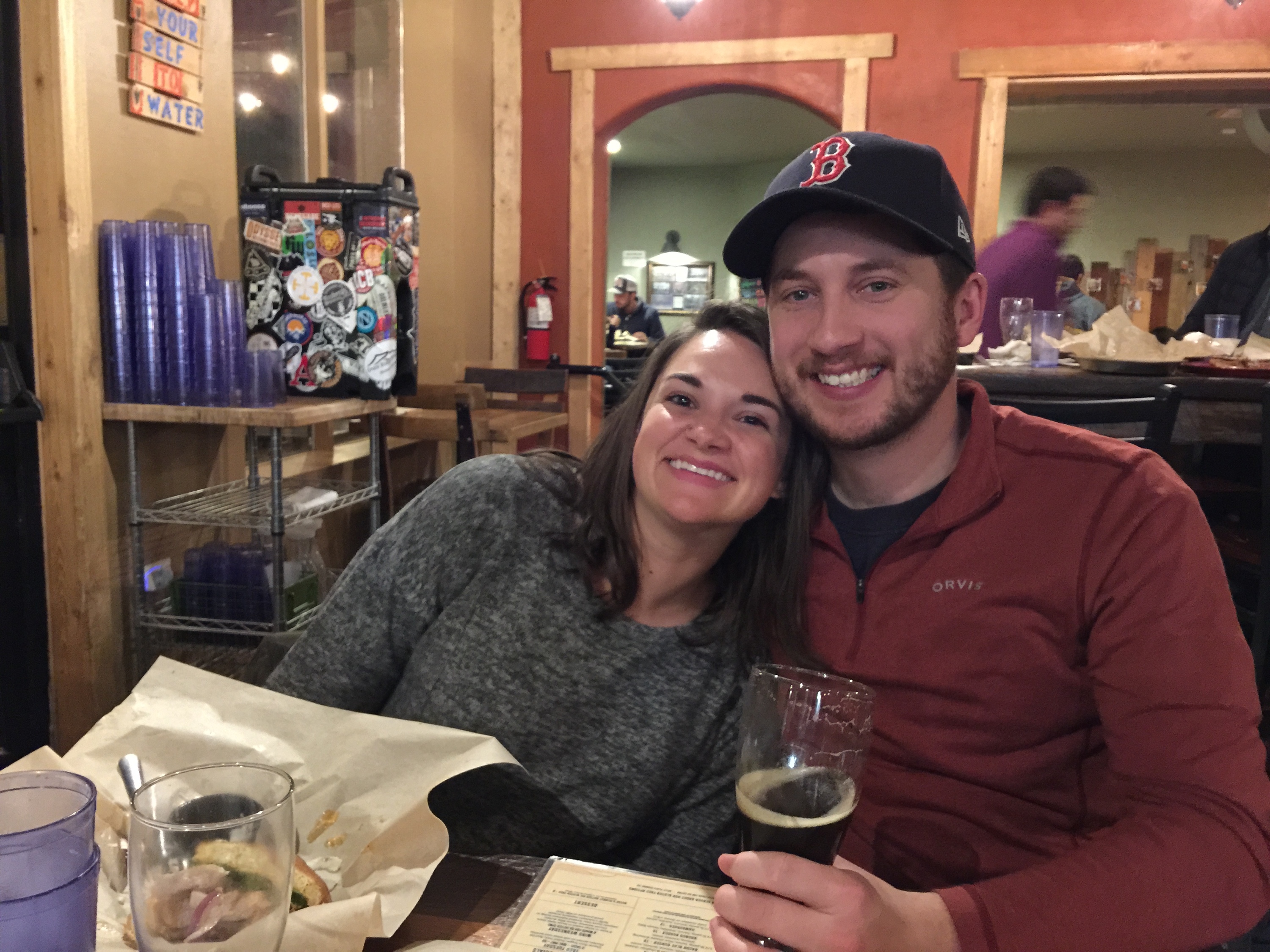 The Original Bikes-n-Brews Tasting Tour
Now you've got it all - e-Bikes AND Brews ! Our Original Bikes-n-Brews Tasting Tour is what started it all!

If you love experiencing the local craft brewery lifestyle, we've added a really unique twist - we cruise between stops on a premium electric bike! If you know us, you know the beer and food tasting will be awesome, but this adds to the whole experience by making the travel between stops both super fun and super easy - with some great unobstructed sightseeing along the way! We even include a top shelf food and beer pairing at one of the breweries to round out the experience - Cheers!

* Stop 1: craft beer tasting flight of 4 beers
* Stop 2: Food and craft beer pairing (4 food items plus a tasting flight of 4 beers)
* Stop 3: Optional, after riding is over.
* Ages 21+
* Approximately 3 hours
* Reservations highly recommended - this tour has extremely limited space.

Book / More Info - Bikes-n-Brews Tasting Tour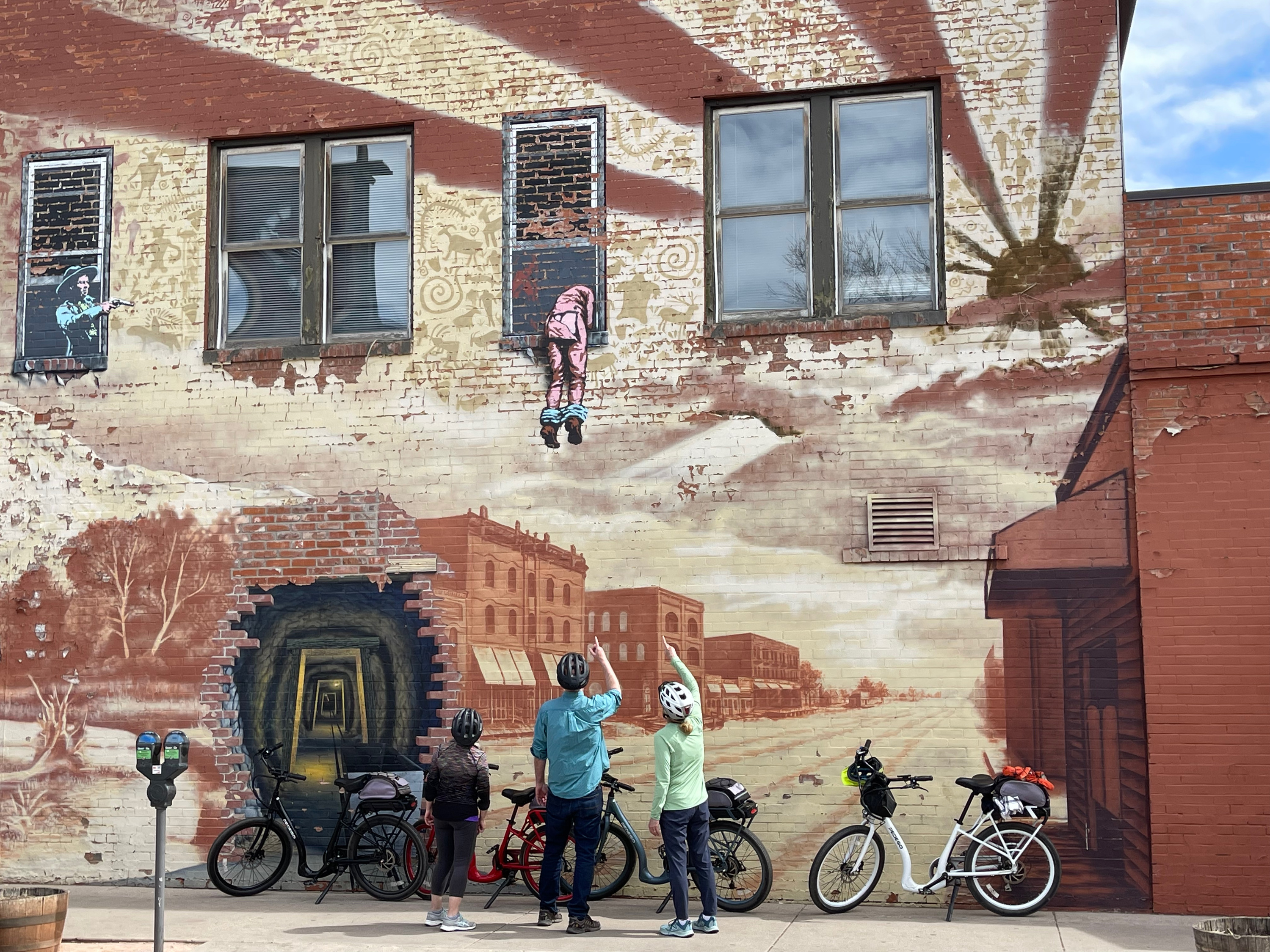 Wild West Tour
This awesome half-day guided e-bike excursion glides you thru the wildly popular historic towns of Old Colorado City and Manitou Springs, located right at the base of Pike's Peak. Discover how these towns were truly an integral part of the Wild West, and see why they still hold the same appeal for so many visitors after almost 200 years! Riding with our exceptional guides on our top-of-the-line e-bikes make this a Wild West experience you'll never forget.
Book / More Info - Wild West eBike Tour
Rider Requirements:Please see each tour details for rider requirements. If you have any questions on these requirements, please call our office at 719.590.6500. Helmets and water are provided for all riders.